With the installation of more than 300 systems on over 80 km of infrastructure on Strada Statale 51 'di Alemagna', SICE has created the first Smart Road experience in Europe pushing the country towards the digital transformation with the integration of next generation of Smart Mobility and Smart Cities.
Thanks to this technology it is possible to make the roads safer thanks to the interchange of critical information in real time such as sudden braking alerts, dangerous situations or events, presence of emergency vehicles, information on delays, accidents, construction sites and replication of signs on board the vehicle. SICE Smart Road systems also offer users useful services such as alternate routes, traffic conditions, and support for autonomous driving.
Finally, the motorways managers can also optimize the control and maintenance of infrastructure and civil works through the use of IoT, Big Data and Machine Learning solutions, in order to increase integration and efficiency.
Fully designed and engineered by SICE, the Smart Road solution is a complete system combining the RSU (Road Side Unit) and antennas, it is patented and CE approved and suitable for the main pole installations.
Thanks to our products it is possible to create a turnkey communication network consisting of vehicles and infrastructure on the three protocols:
CV2X: standard vehicle communication protocol that allows communication from a vehicle towards any receiver. The protocol has implemented by all major car manufacturers
802.11p: DSRC (Dedicated Short-Range Communication) protocol for inter-vehicle communications networks
Wi-Fi 6: wireless in-Motion link developed according to the state of the art IEEE 802.11ax (Wi-Fi 6) standard in order to guarantee maximum connectivity both 5G and LTE
SICE Smart Road System Solution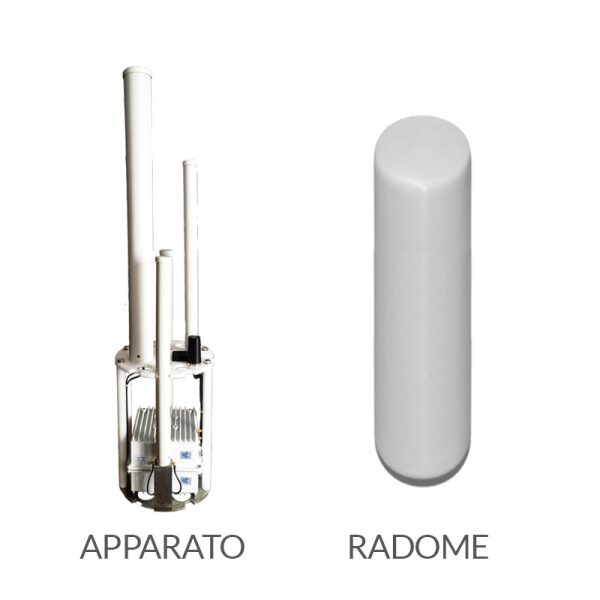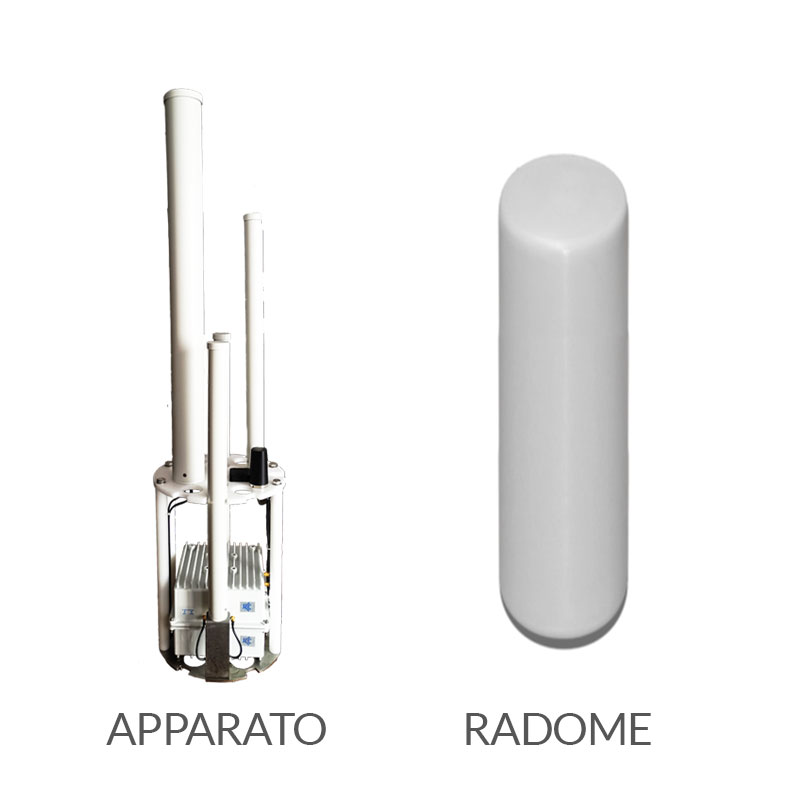 Operates multiple connections and services simultaneously: ITS DSRC CV2X, 802.11p and 802.11abgn/ac/ax
Compatible with standard OBU and Smartphone
Extended coverage range
Ready for 5G plug & play
Power Over Ethernet 48 Vdc 802.3 bt Power Supply
Flange suitable for any type of radome/pile combination
Smart Road System technical features
| | |
| --- | --- |
| Wireless Connectivity | DSRC CV2X, 802.11p |
| WiFi Standard | WI-FI in Motion 802.11abgn/ac/ax |
| Optional Network Connectivity | Fiber Optic, GigabitEthernet, LTE/4G/5G |
| Safety | SXF1800 FIPS 140-2 level 3 compliant (more on demand) |
| CV2X Sensitivity | -93.6 dBm typ. |
| 802.11p sensitivity | -99.1 dBm typ. |
| CV2x Frequency Band | 5850 – 5925 |
| 802.11p Frequency Band | 5850 – 5925 |
| WiFi in motion | 2400-2483,5 MHz; 5150-5350/5470-5725 MHz |
| Georeferencing GNSS | GPS, Glonass, Galileo, Beidou |
| Opening range H/V antennas | omnidirectional 360° – 4° @ 2.4 GHZ, dt 3° @ 5 GHz |
| Antennas polarization | vertical/horizontal linear |
| Antennas gain | 10dBi@2.4 Ghz – 13 dBi @5 GHz |
| Antennas crosspolarization | >25 dB |
| Maximum transmission power | EIRP according to ETSI standard |
| Exposed surface | 1,1 mq @ 360° |
| Dimension | according to the type of pole/radome attachment |
| | |
SICE Smart Road System: photo gallery
SICE Smart Road System: watch the video
SICE Smart Road system is the ultimate solution for smart road projects implementation and a growing reality in an increasingly technologized and advanced world. Smart Mobility is a new idea of road that aims to help driving safety by integrating it with mobility services such as traffic optimization and criticality improved management, in order to make roads and highways even more efficient and safe.
Ask for information about the Smart Road System solution offered by SICE. Our team of engineers is at your complete disposal to support you in the development of your Smart Road project.
Follow us on Facebook