Vuoi il massimo dalla tua rete? Scegli Radiolink C2 Full Outdoor SICE, la soluzione Gigabit perfetta per sistemi punto-punto.
Progettato per garantire a WISP e System Integrator la miglior soluzione compatta presente oggi nel campo dell'alta capacità di trasmissione, Radiolink C2 Full Duplex Outdoor 24GHz Dual Core & Dual Carrier è il ponte radio evoluto ad elevate prestazioni ed elevata affidabilità. La sua tecnologia "state of the art" infatti offre semplici ma efficaci funzioni di manutenzione riducendo dimensioni e ingombro, tempi di installazione e costi di gestione e manutenzione.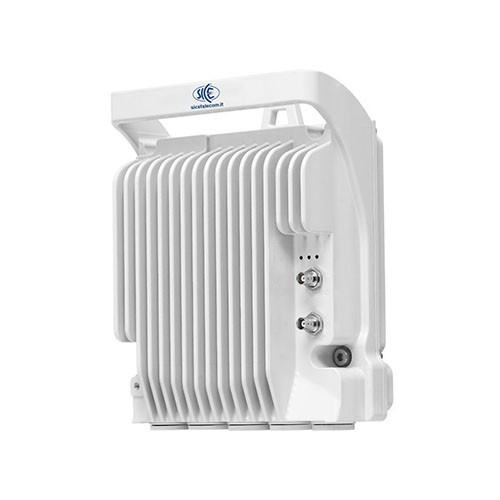 Progettato con sofisticati circuiti di demodulazione che permettono al dispositivo di aumentare notevolmente la sensibilità in ricezione raggiungendo un throughput di 1 Gbps, Radiolink C2 Full Outdoor Punto-Punto 1Gbits 24GHz Dual Core è un dual carrier integrato in un unico apparato con una archittura Dual Core & Dual Carrier che consente di raddoppiare le performance.
Trasmette a diversità di frequenza (un canale per la trasmissione ed un canale per la ricezione) con una larghezza di banda fino a 56 MHz con modulazione 2048 QAM.
Connetti più utenti senza interferenze
Grazie alla funzione evoluta Advanced Frequency Reuse Radiolink SICE permette di ridurre le interferenze in banda e aumentare l'efficienza spettrale. In questo modo è possibile portare più copertura nelle aree interessate e connettere sempre più utenti evitando la saturazione di banda, a garanzia di una rete sempre più solida e affidabile.

Ottieni il massimo dalla tua rete
Internet veloce, videostreaming, interoperabilità, industria e scuola 4.0: sono tra i nuovi servizi richiesti oggi dagli utenti su tutto il territorio nazionale. Connettere aziende, persone, servizi è una sfida che WISP e System Integrator possono affrontare con soluzioni backhaul che forniscano un'elevata capacità di trasporto dati e un insieme di funzionalità e prestazioni migliori che allo stesso tempo permettano di minimizzare i costi di gestione.
Con il parco prodotti SICE WISP e System Integrator diventa facile fornire connettività nelle aree pubbliche e ampliare scenari e infrastrutture di rete con soluzioni professionali che garantiscono il massimo dell'affidabilità.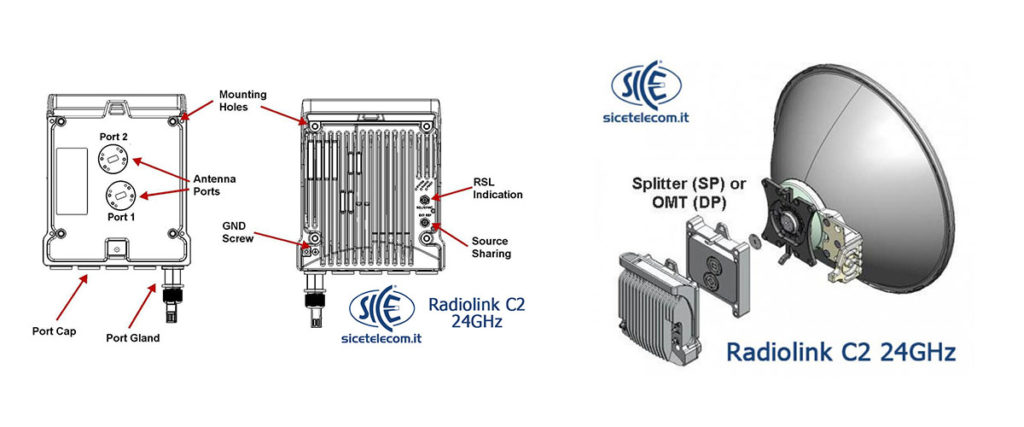 Radiolink C2 Full Outdoor Punto-Punto 1Gbits 24GHz: features
Oltre 1Gbps reale Full Duplex
Latenza ultra bassa (50% in meno rispetto agli altri brand sul mercato)
2 interfacce SFP in fibra
Gestione avanzata delle QS
Frequenza operativa 24GHz libera dalle classiche interferenze
Architettura Dual Core&Dual Carrier
Advanced Frequency Reuse
Canale 3.5, 7, 14, 28, 56MHz
Modulazione Auto-Adattativa da 4QAM a 2048QAM e ATPC
Scarica il datasheet di Radiolink C2 Full Outdoor SICE
Hai una infrastruttura di rete da realizzare e vuoi ottenere il massimo delle performance a costi gestibili? Contattaci subito, il nostro team di esperti ti aiuterà nella scelta delle migliori soluzioni per il tuo progetto.