XV2-2 Cambium Networks è l'access point Dual-Radio 2×2 che opera sul nuovo standard 802.11ax. Progettato per fornire reti ad alta densità con servizi edge e prezzo basato sul valore, il nuovo access point Cambium si impone sul mercato come prodotto ideale per una gestione più ottimizzata delle radio frequenze, controllando le connessioni client e stabilendo quando ricevere e trasmettere i pacchetti.
XV2-2 Cambium Networks è totalmente compatibile con la versione attuale del protocollo di trasmissione di reti WLAN (802.11ac) ed è ideale per connessioni di dispositivi mobili e IoT.
L'access point indoor XV2-2 Cambium Networks garantisce la continuità della convergenza della rete enterprise grazie ai sistemi edge di management intelligente XMS o cnMaestro.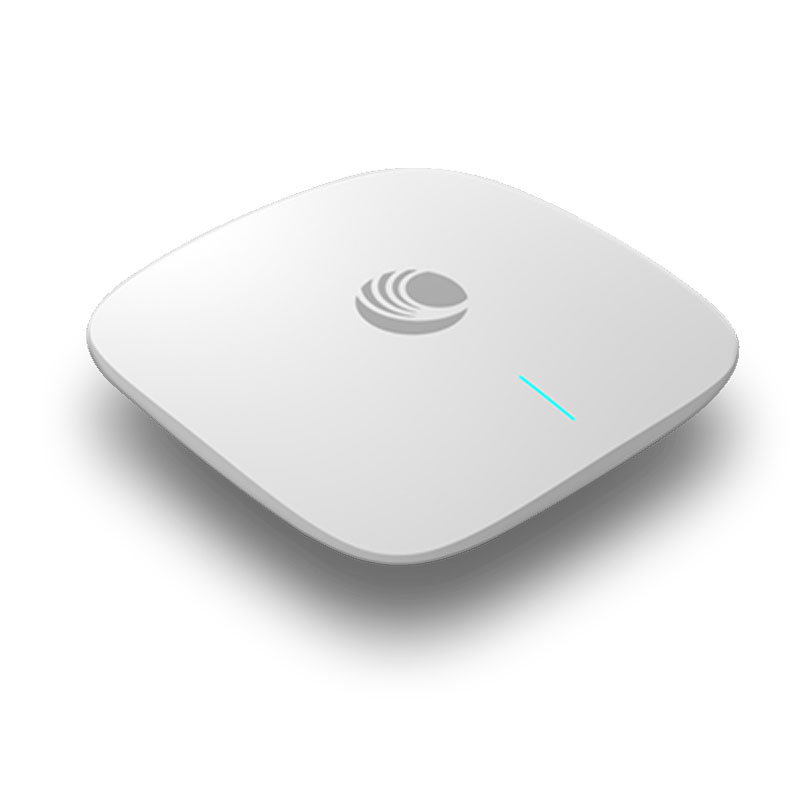 Dual radio 2×2
2.5 GbE uplink port, RJ45
Application policy control
EasyPass con integrazione Microsoft Azure e Google G Suite
Cambium XMS sfrutta gli AP intelligenti con un controller integrato per
fornire servizi Edge a reti di qualsiasi densità. XMS è una piattaforma Cloud
dotata di interfaccia semplice e facile da usare che offre applicazioni L7 policy-based control, accesso sicuro con BYOD EasyPass e una dashboard MSP drag-and-drop. L'architettura di gestione XMS supporta radio definite dal software (SDR) per far funzionare XV2-2 Cambium Networks sia nella frequenza 5 GHz single 8×8 o double 5 GHz 4×4.
XV2-2 Cambium Networks, insieme a XV3-8, entra nel catalogo SICE dedicato ai prodotti per le reti senza fili del futuro. Wi-Fi 6 è il nuovo standard 802.11ax proposto dall'Institute of Electrical and Electronics Engineers (IEEE) nel 2019 con l'intento di raddoppiare la velocità delle connessioni senza fili con tecnologia Ethernet multi-gigabit. Il nuovo standard è più efficiente e flessibile rispetto alle generazioni precedenti, in quanto migliora la segmentazione della rete IOT rendendola meno vulnerabile e più sicura, consente un maggiore risparmio energetico, raddoppia la velocità della rete, sia essa nuova o già esistente, ottimizzando notevolmente l'utilizzo delle frequenze.
Seguici su Facebook!